DS Smith announced the world's first ever wide-web Digital PrePrint Press will be heading to its Featherstone site in West Yorkshire, in spring 2016.
The delivery of the new HP PageWide Web Press T1100S is part of DS Smith's digital PrePrint programme. It follows on from the narrower width HP T400 Simplex Color Inkjet Web Press, installed at the at the company's Belper site in March, 2015.
The investment and joint venture with global printing giant HP, will enable DS Smith to deliver products to market faster and support promotional initiatives with customised batches and great run-length flexibility, without compromising on quality.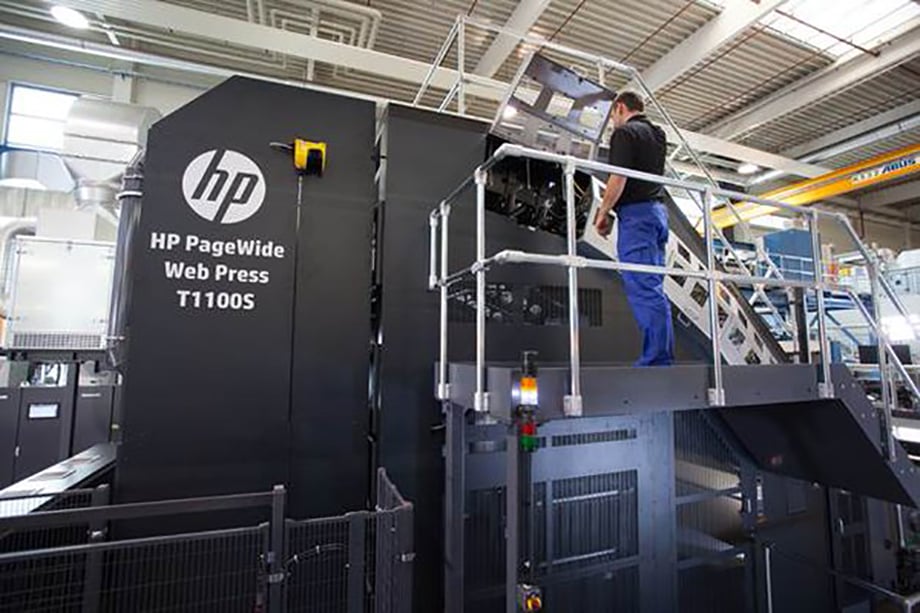 Stefano Rossi, CEO, DS Smith Packaging Division, said: "We selected the new HP PageWide Web Press T1100S as the next step in our ground-breaking digital PrePrint programme.
"Our co-development with HP has resulted in the first digital machine able to print at the speed and width we need for high-volume corrugated production. It will provide our customers with unprecedented short-run flexibility and quality consistency."
The HP T1100S will utilise the full corrugator width of up to 2.8m and print four colours, at corrugator speed with incredible quality consistency.
Mr Rossi added: "This development underlines our determination to be at the leading edge  of print innovation.
"Working closely with HP enabled us to deliver an industry first when we installed the Inkjet Web Press back in March 2015 at Belper.
"This latest investment for our Featherstone site is an exciting move towards deploying a high-volume digital PrePrint solution to meet the corrugated packaging needs of the FMCG markets into the future."
Eric Wiesner, General Manager for HP's Inkjet High-speed Production Solutions division, said: "The HP PageWide Web Press T1100S PrePrint solution will provide DS Smith with the flexibility its customers are looking for. As converters look to reduce supply-chain costs, and brands want to create more targeted, effective packaging, the corrugated market is quickly turning to digital.
"DS Smith's vision and commitment to its customers help us at HP to sharpen our focus on the packaging market. This joint venture has again delivered a pioneering industry initiative, as did the installation of the HP T400 Simplex Color Inkjet Web Press earlier this year."